In order to adjust work pressure and create a working atmosphere of passion, responsibility, happiness, and unity, so that everyone can better devote themselves to the next work, Dongguan Fannuo Plastic Hardware Co., Ltd. took advantage of the May 1st holiday and specially organized and arranged " The team building activity of "Concentrate and Inspire Youth" aims to enrich the spare time of employees, further strengthen team cohesion, enhance the unity and cooperation ability between teams, and better serve businesses and customers.
They all say "Guilin's landscape is the best in the world." Fannuo chose Guilin, Guangxi for the team building site this time. The team's team building site is based on the principles of democracy, freedom and voluntariness. The enthusiasm of the team building was high, and the atmosphere of the event was particularly lively.
On May 1, the Fannuo team building activity officially kicked off.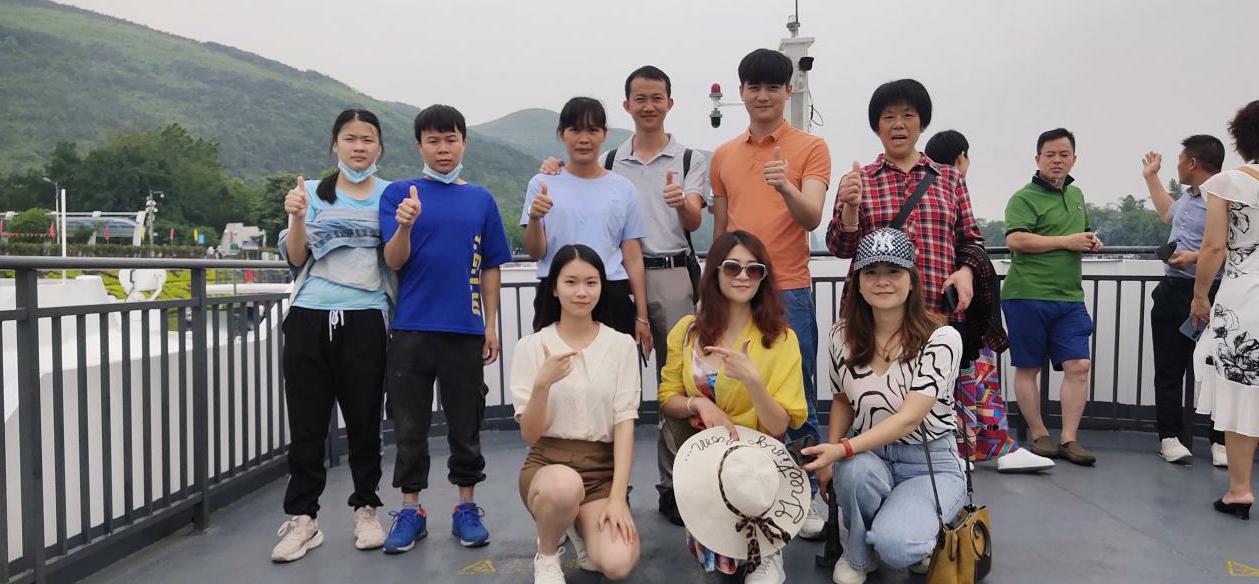 The weather approaching summer is pleasant, the sun is brilliant but not hot, and the breeze is even more unique. It is a good time to visit the mountains and play the water.
The core of Fannuo's team building is to truly feel the landscape, customs and human geography and culture. Through this team outing, the team will be more cohesive, cultivate a sense of responsibility, burst into passion, and bring this passion into work, better Serving merchants and customers.
After the event, everyone pulled up the company banner and took a group photo with joy and excitement.
Dongguan Fannuo Plastic & Hardware Co., Ltd., this team building activity strengthened the communication and collaboration between employees, and let everyone deeply realize that the strength of one person is limited, the strength of the team is indestructible, and the success of the team It requires the joint efforts of each of our members!