Material process description, ABS food grade, head 4 times injection molding, silicone molding, the main body of the chopsticks molding, then set silicone, and then assembly.

Main Functions: Training exercises for babies aged 2-5 - Learn standard chopsticks.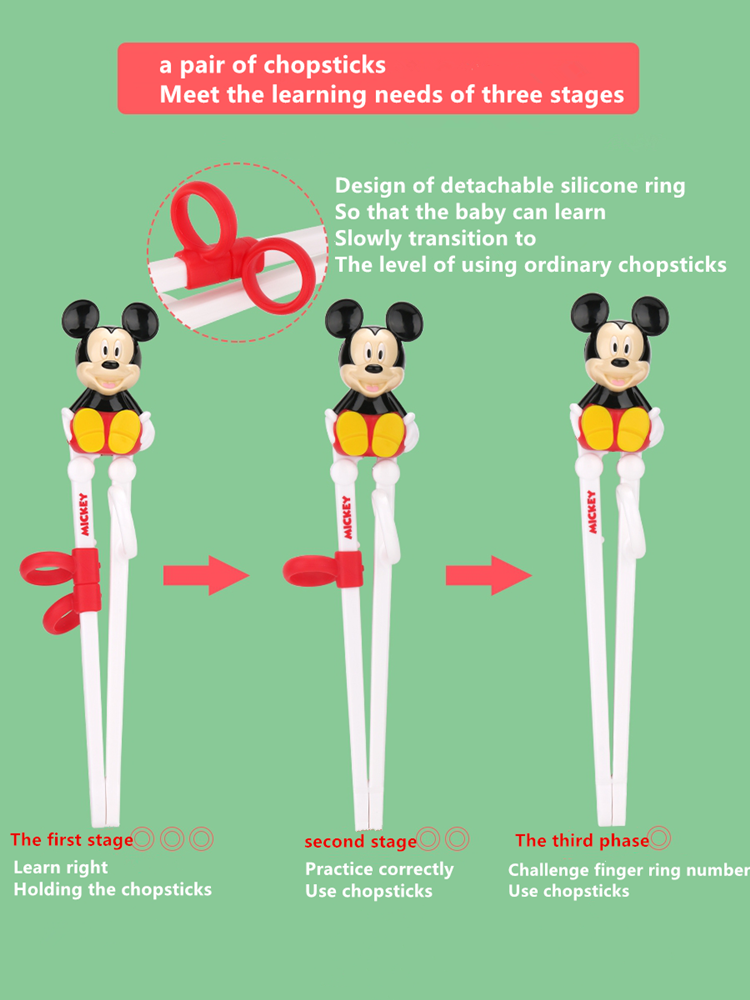 Production Process
Production capacity
Plastic Injection, plastic injection, silicone injection, spray, water transfer printing, screen printing, water plating vacuum plating, pad printing, water paste, radium sculpture, assembly, Ultrasonic welding, labeling and packaging, leather cover pressing, sewing
Engineering capabilities
Product Design (appearance, structure, electronics, packaging, etc.) mold design and manufacturing, DFM failure type and image analysis (FMEA) prototype (hand board) production and evaluation, mold flow analysis (Moldflow) assembly test fixture design and manufacturing
FAQ
Q1. Are you a manufacturer? Do you have a factory?
A: We are a professional manufacturer for more than 15 years and we have factories. You can see pictures of our factory.
Q2.What can you offer?
A: We can provide ID/structure design, PCBA development and manufacturing, mold injection, manufacturing, ODM/OEM
Q3. How long will the delivery time take?
A: According to the size and quantity, the delivery time is usually 5~10 days. When we know the product details, we can tell you the exact delivery time.
Hot Tags: Children chopsticks, China, Customized, Suppliers, Factory, Manufacturers